Stallion presentation on the 10th of April
3 April 2019
In exactly one week it is time for the annual stallion presentation of Stal Hendrix in Kessel. Ten interesting stallions will be presented in this evening, whether or not accompanied by a number of their offspring. It promises to be a great and informative evening.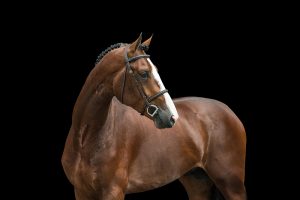 Stal Hendrix has built up a varied selection of stallions over the years. The successful sire Bustique (s.Indoctro) has returned to the Netherlands a few months ago and is therefore available for European breeding, and also proven sires such as Don Diablo HX (s.Vittorio), Entertainer (s.Warrant) and Ultimo van ter Moude (s.Capitol I) will make their appearance on Wednesday the 10th of April. Just like the international sport stallions Don Diablo HX and Entertainer, the stallion presentation also gives a good impression of the inheritance of the stallions Cape Coral RBF Z (s.Cornet Obolensky), Gaspahr (s.Berlin) and Jacadello (s.Cascadello ) by showing several offspring.
Promising progenitors
The young stallions Kempinski (s.Darco), Kardinaal HX (s.Don Diablo HX) and Quantico (s.Quiran) will also be presented on the annual stallion presentation. With these ten proven and promising sires, Stal Hendrix offers an interesting group of stallions that can all contribute to breeding. We look forward to welcoming you on Wednesday the 10th of April at 7.30 PM at Stal Hendrix, Rijksweg 45 in Kessel.