Outstanding 5* debut for Gaspahr
31 May 2021
It was another weekend full of good results and the ten-year-old Gaspahr (s.Berlin) was one of the horses of Stal Hendrix that made great advertisement. Under Giampiero Garofalo, he made an excellent debut at five-star level, resulting in the 10th place in the Rolex Grand Prix. The stallion Kardinaal HX (s.Don Diablo HX) also showed his skills during his first international competition, winning prizes in all three classes.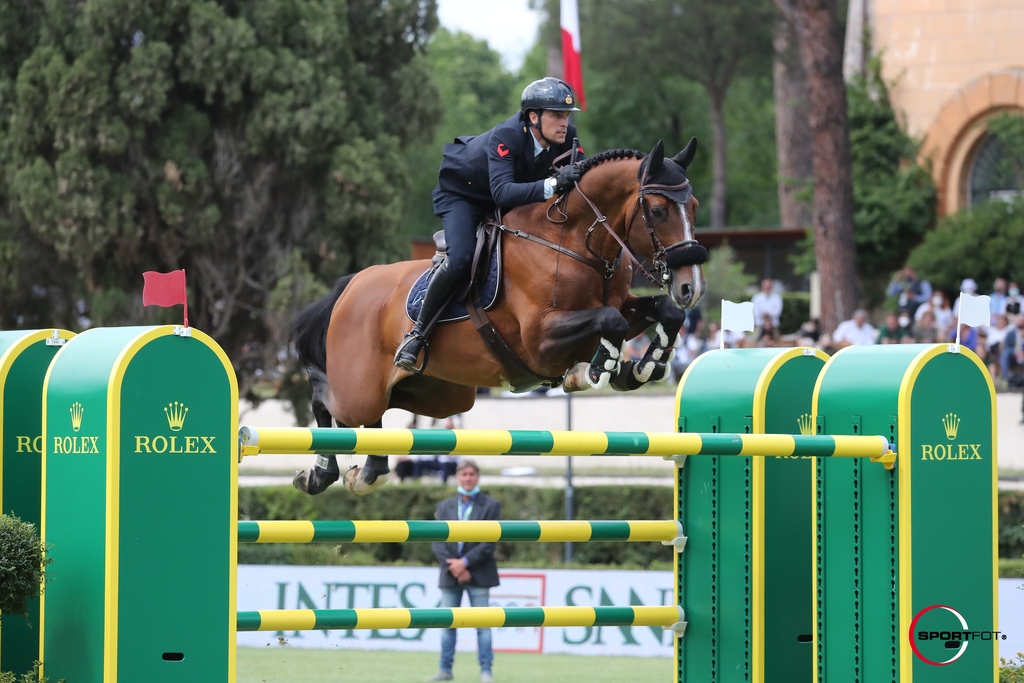 Last Friday, Giampiero Garofalo and Gaspahr already achieved an outstanding result by jumping clear to seventh prize in the 1.55m class. Two days later they made their 1.60m debut at 5* level, by finishing the first round of the Rolex Grand Prix in a fantastic way with only one time penalty. In the second round they had one unfortunate pole down, which made sure that they immediately could claim a top ten result.
Another approved stallion of Stal Hendrix showed his progress closer to home. Under Pieter Keunen, Kardinaal HX made his international debut at the CSI in Kronenberg and won prizes on all three days! In the young horses class the duo finished sixth, fifth and on the final day even third. At the same competition, the Entertainer offspring Joelina under Oda Charlotte Lyngvaer performed well. In the 1.35m for seven-year-olds they finished fourth after a double clear round. They were just a bit faster than Pieter Keunen with Jagger HX (Ustinov x Bustique), who were able to line up in sixth place.