Successful weekend for Gaspahr and Bustique's offspring
11 July 2022
Under Giampiero Garofalo, the stallion Gaspahr continues to perform remarkably. In the 1.55m Grand Prix of Ommen the duo remained without faults and finished third. It also turned out to be a weekend full of good results for Bustique's offspring. Such as Florida Balia NL, who won a 1.50m class in Valkenswaard.
The eleven-year-old stallion Gaspahr (Berlin x Tangelo van de Zuuthoeve) and his Italian rider Giampiero Garofalo are building up a remarkable track record. In May they already won two 1.45/1.50m classes, including the Grand Prix of Kronenberg. After a third place in the Grand Prix of CSI3* Eindhoven, they again performed great on Dutch soil last weekend. A double clear result in the 1.55m Grand Prix of CSI3* Stegeren/Ommen led to another wonderful third place.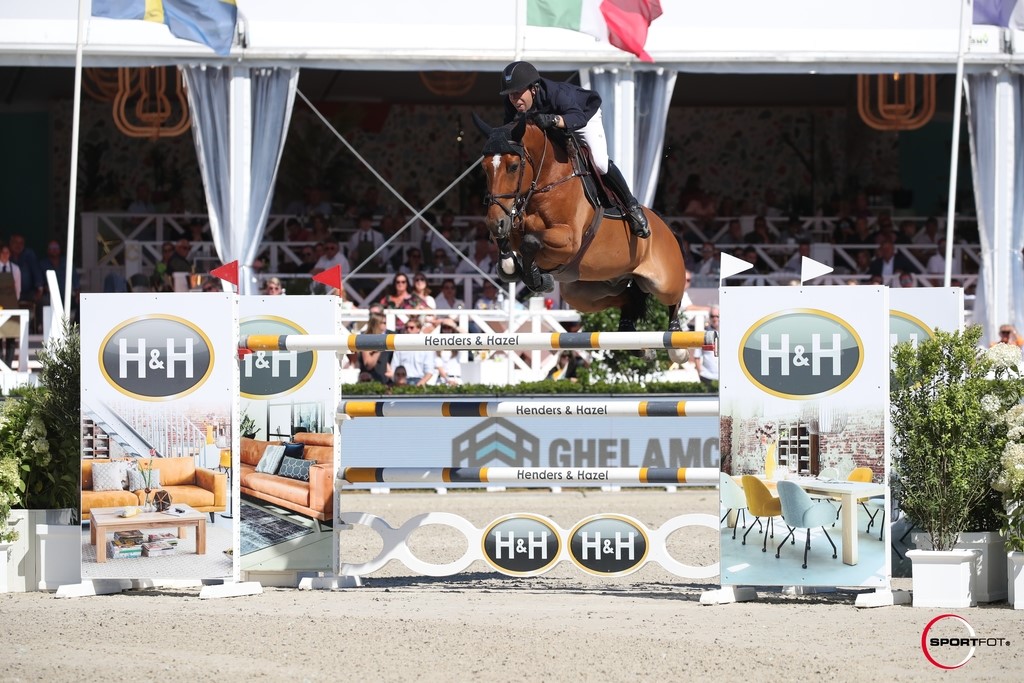 Bustique's progeny
Maikel van der Vleuten achieved a good result for the Netherlands at CSIO5* Knokke. With Beauville Z (pictured), bred from the first crop of Bustique, he remained double clear in the 1.60m Grand Prix and thus won the third prize. At Spruce Meadows, another Bustique offspring did well at a CSI5* competition. Eleven-year-old Bonita van het Keizershof Z and Ali Ramsay stayed double clear on Saturday in the 1.50m with winning round class and also finished third. And then there was Mel Thijssen with Florida Balia NL (s.Bustique), who ended up fourth in the 1.50m class on Friday at CSI4* Valkenswaard and took the victory one day later in another 1.50m class with a strong field of competitors.