Bustique's offspring claim striking results
7 June 2021
With offspring from his first years of breeding, Bustique delivered excellent results last week. Not only did Beauville Z under Maikel van der Vleuten achieve a top result by finishing second in the GCT Grand Prix of Valkenswaard, also Gloria and Hera de Landetta II ended up second in prominent 1.50m classes.
Maikel van der Vleuten ended up second in the prestigious Global Champions Tour Grand Prix at the new grass arena of Tops International Arena in Valkenswaard! With his current top mount Beauville Z (Bustique x Jumpy des Fontaines), one of the most successful offspring of Bustique, he claimed the second best result. They were beaten by no one less than Ben Maher/Explosion W.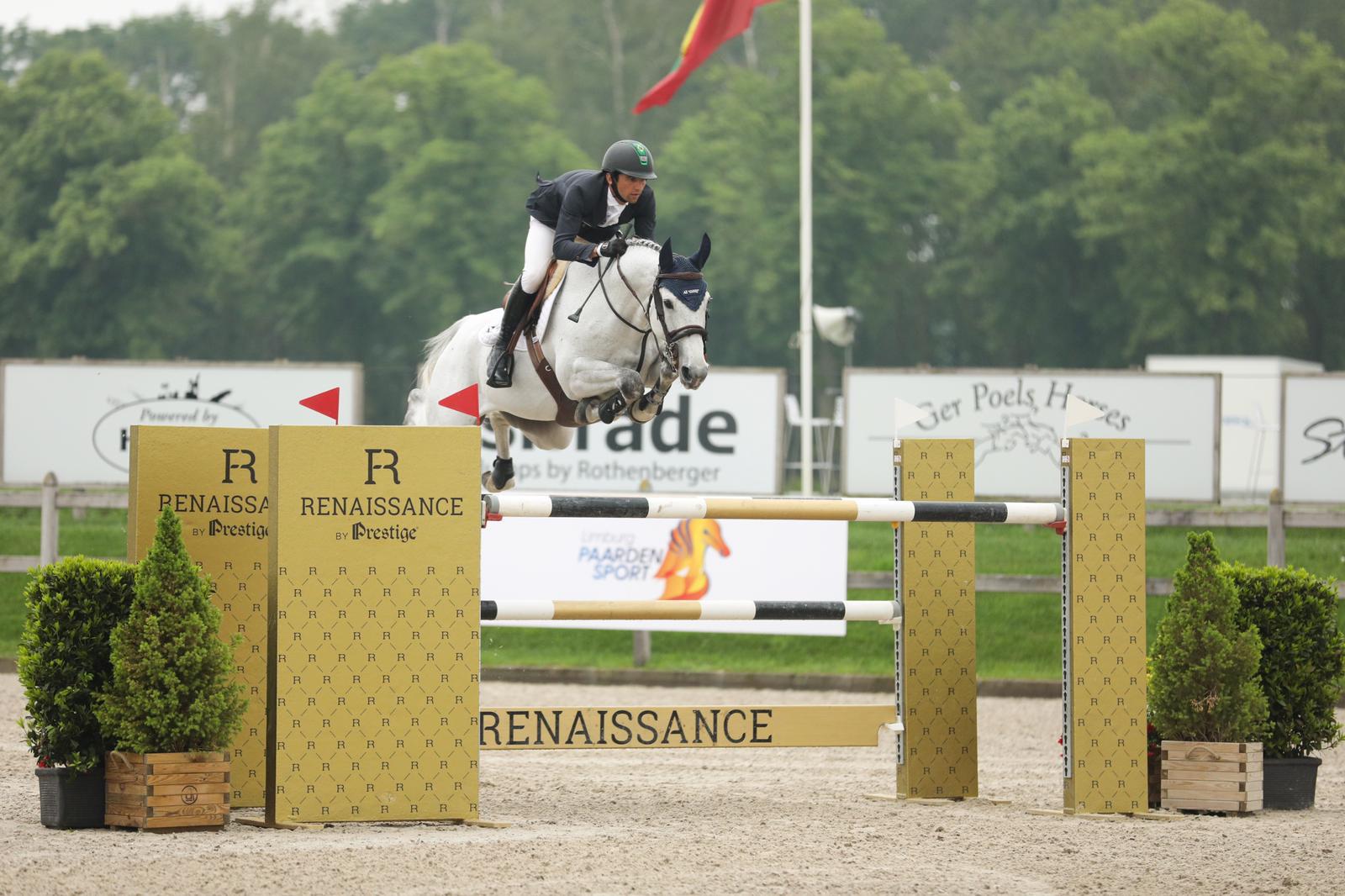 During the first edition of the EEF CSIO3* at Peelbergen in Kronenberg, Marlon Modolo Zanotelli finished as runner-up in the table A 1.50m class aboard the Bustique offspring Golia (ds.Coriano). This 10yo grey gelding is owned by Ashford Farm and was sold in the Dutch Sport Horse Sales. Another remarkably performing offspring of Bustique finished at the 2nd place in a main class at CSIO5* Sankt Gallen. Henrik von Eckermann and the 9yo Hera de Landetta II (Bustique x Cartano) were the second best in the 1.50m speed and handiness class. Also the 9yo Hendrick's HX (Bustique x Concorde) was able to claim a good result. Michel Hendrix and this homebred gelding jumped two clear rounds in the 1.40m class at the new Jumping International de Corrière competition. This time not a second but a fourth place for a promising Bustique offspring.