Stal Hendrix stallions produce (international) winners
26 July 2021
Not only top progenitor Bustique achieves excellent international results with his offspring, also a descendant of Don Diablo HX turned out to be an international winner last week. In addition, the young promising stallion Lambada Shake AG produced out of his first crop a regional champion foal in Overijssel.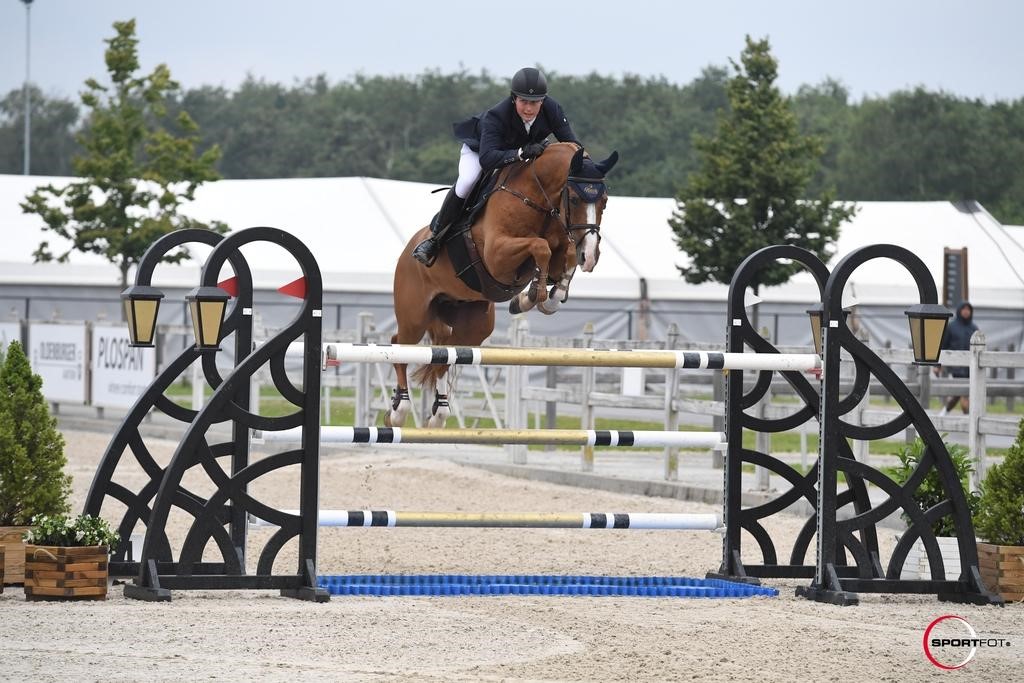 At the CSIO4* in Warsaw, Edouard Schmitz recorded no less than two victories in the Youngster Tour with the Don Diablo HX offspring Illusion. This eight-year-old gelding was part of the collection of the Dutch Sport Horse Sales in 2019 and won the Youngster Tour at the international show in Poland on both Thursday and Friday. In the Grand Prix of CSI2* Peelbergen in Kronenberg, the Bustique offspring Harvard HX, bred and trained by Stal Hendrix, achieved a good result. Shane O'Meara jumped double clear to the sixth prize with this nine-year-old Dutch bred gelding.
Champion foal
The very athletic colt Revelin (Lambada Shake AG x Hampshire VDL), bred by R. Fledderus, was elected champion of the jumping foals at the regional foal show in Overijssel. This foal, out of Lambada Shake AG's first year of breeding, even earned an invitation for the National Foal Championship.