Leone Jei, the medal winning HX reference
6 September 2021
Under Martin Fuchs, the nine-year-old Baltic VDL son Leone Jei delivered fantastic performances at the European Championship in Riesenbeck. This resulted in team gold and individual silver for this outstanding Dutch bred showjumper which comes from Stal Hendrix.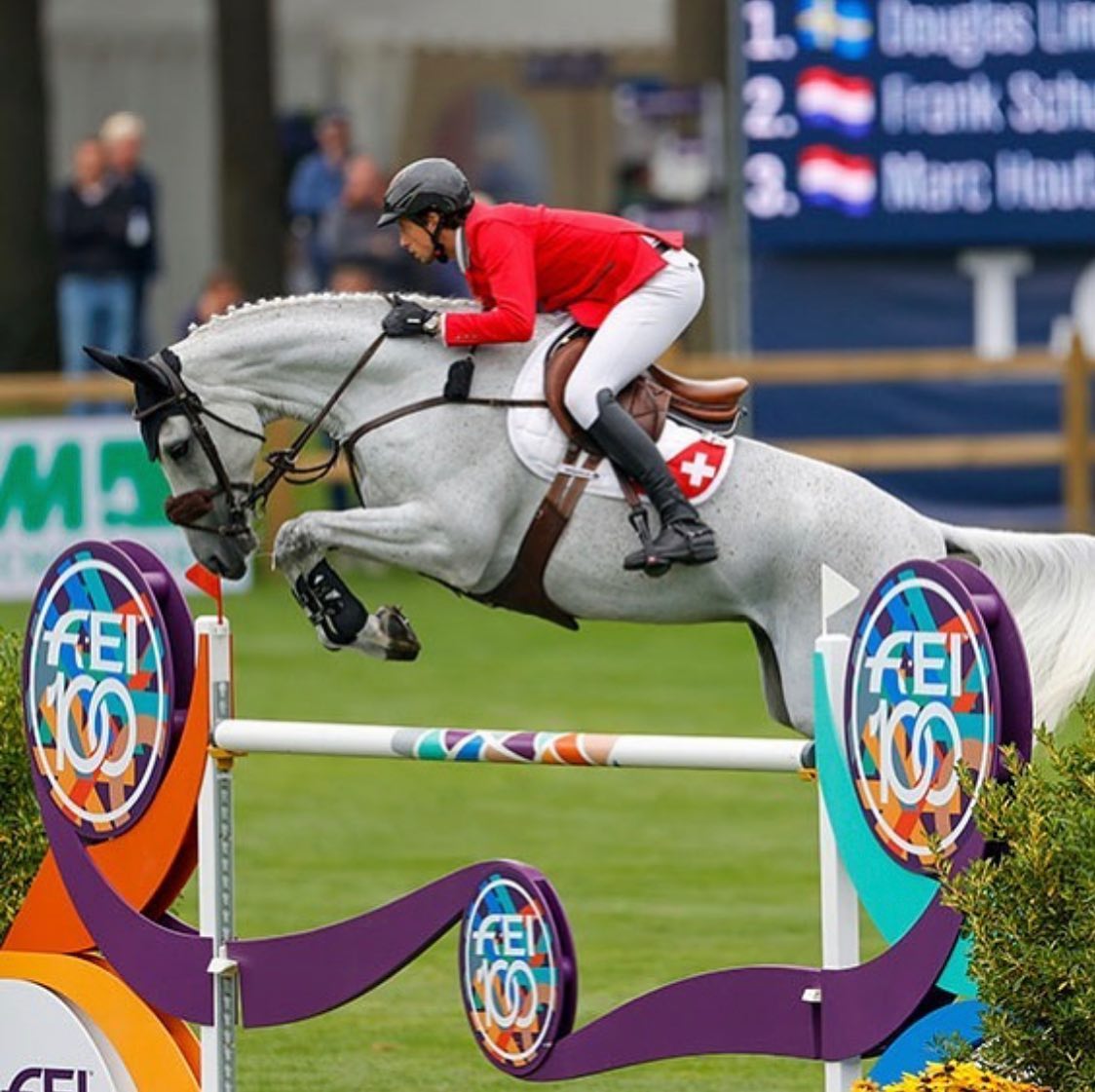 Hay El Desta Ali (Baltic VDL x Corland) was born in 2012 at his breeder G.M. van Mersbergen and has now made great advertisement in his first championship. He was discovered at the age of six by Stal Hendrix after he had competed in one international show under Koen Leemans. In September 2018, the talented grey gelding came to Stal Hendrix and six months later he was sold to Adolfo Juri. He purchased this very special gelding for Martin Fuchs and changed his name to Leone Jei.
Development
Leone Jei has continued to develop in a fantastic way under Martin Fuchs. In the spring of 2019 they started in the Youngster Tour and exactly two years later they made their 1.60m debut in Wellington. Last June, the pair was already part of the winning team in the Nations Cup competition of Sankt Gallen, in which they achieved two clear rounds. After a third place in the 5* GP of La Baule and second place in the 5* GP of Chantilly last season, they have now made history thanks to these top performances at the European Championship.
Stal Hendrix would like to congratulate Martin Fuchs, Adolfo Juri and everyone else involved with this great success. Of course also our sincere congratulations to André Thieme as winner of the gold, and Peder Fredricson as bronze medalist. Well done guys!