Great successes in national young horse finals
13 August 2021
Many horses from Stal Hendrix performed well last week in the KWPN Championships for the Blom Cup in Valkenswaard. The stallion Lambrusco (s.Entertainer) under Sophie Hinners finished second in the five-year-olds championship and Pieter Keunen jumped with the Ustinov son Jagger HX to the second place in the seven-year-olds final.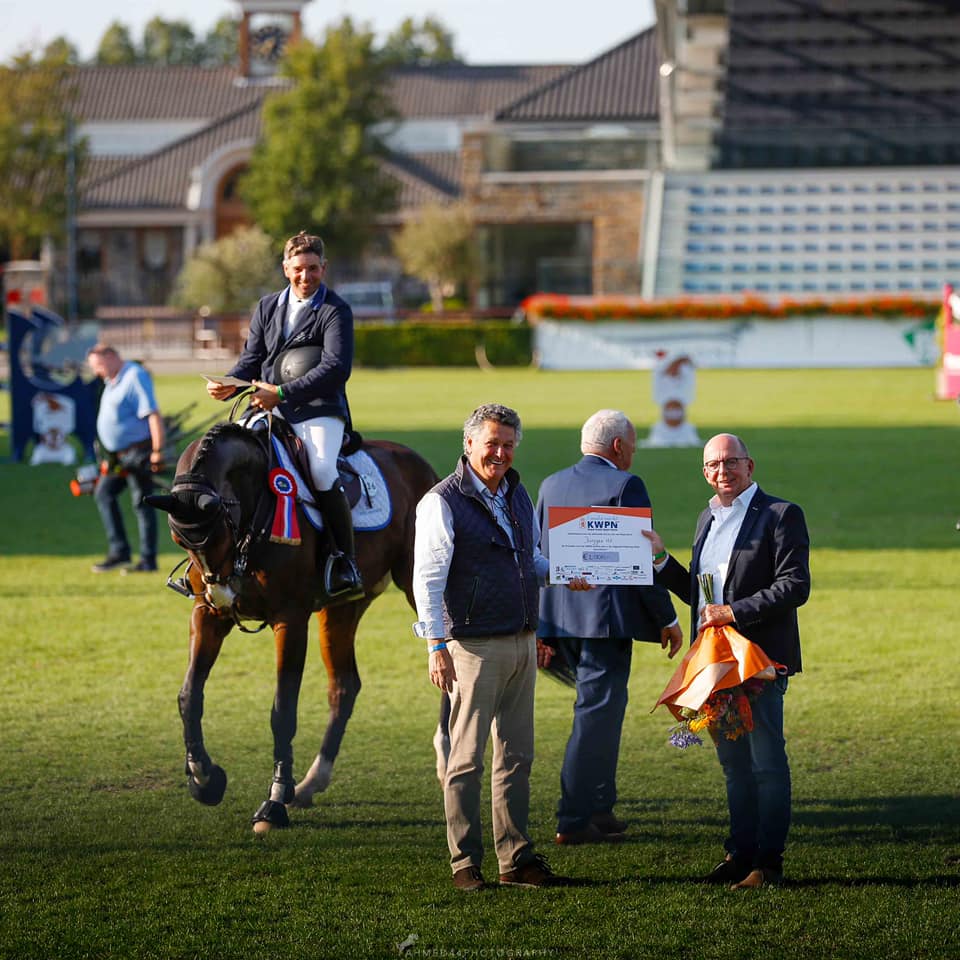 A total of seven horses earned a ticket for the World Championships for young showjumpers through these national championships in Valkenswaard. In the championship for five-year-old, Sophie Hinners achieved a great result by finishing second with the very impressive stallion Lambrusco (s.Entertainer) and Stephanie Whitworth followed in her first championship in the tenth place with Lady Diva HX (s.Cape Coral RBF Z). Aboard another offspring of Cape Coral RBF Z,  Pieter Keunen qualified for the jump-off in this final. He finished twelfth with Largita.
In the championship for six-year-olds, Pieter Keunen finished fifth and sixth with the scopy Kavaliers Blue (s.Zirocco Blue VDL) and Kolivar (s.Colestus). Schaefer Raposa had a unlucky fault in the jump-off with K-Tanagra (s.Don Diablo HX) and finished 15th. With Jagger HX (s.Ustinov), bred out of the national mare champion Footlose HX, Pieter was one of the happy few to produce two clear rounds in the final of the seven-year-olds. In a very fast time, they ended up as runner-up. Michel Hendrix also performed well in the championship for seven-year-olds, with James Bond HX (s.Douglas) he ended up on the seventh place and with Jive Z.G. (s.Zinedine B) he finished eighth.