Five promising yearlings in Bolesworth Elite Auction
26 June 2020
Starting today, bids can be made on the horses in the Bolesworth Elite Yearling Auction, in which five promising yearlings from Stal Hendrix will be auctioned. Three offspring of Cape Coral RBF Z, an Ultimo van ter Moude and a Tangelo van de Zuuthoeve are part of this collection. The bidding continues until Tuesday evening and offers a good opportunity to invest in the future.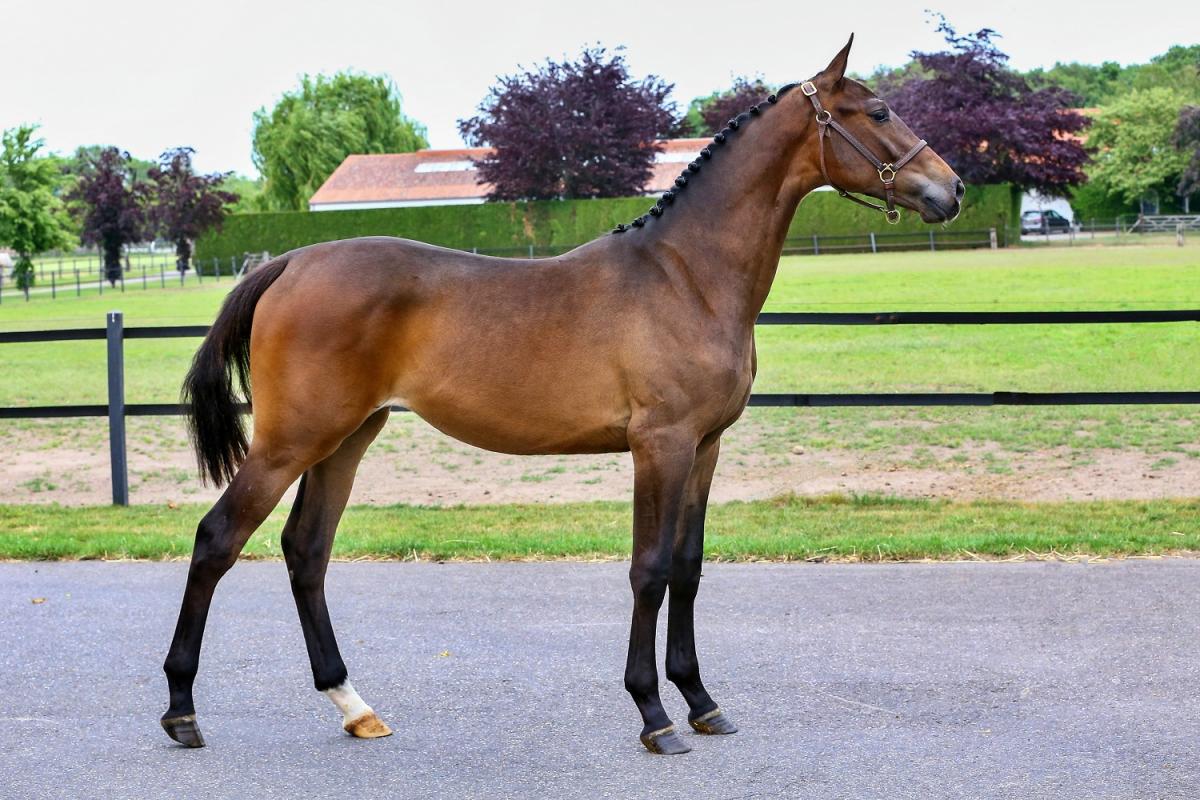 The five yearlings all represent strong damlines and descend from striking stallions. The international 1.50m showjumper Cape Coral RBF Z got three offspring selected for this high quality auction. The yearling mare O-Latino (ds.Kannan) was bred out of a half-sister of the international 1.60m jumping stallion Whitaker of Ali Bin Khalid al Thani. The yearling colt Olympus (Cape Coral RBF Z x Verdi) is bred out of a 1.35m jumping mare who already produced a promising 1.40m showjumper and is a half-sister of the international 1.50m showjumper Argelith Niels of Eva Bitter. The third Cape Coral RBF Z offspring is Ollie (ds.Royal Bravour), bred from the direct damline of the Grand Prix stallion Royal Bravour.
Promising
The colt Olympic S (Tangelo van de Zuuthoeve x Lux), bred from the line of the international sport and breeding stallion Lupicor, also comes from Stal Hendrix, as well as the promising yearling filly Otareusa JDV (Ultimo van ter Moude x Indoctro). She was bred out of a half-sister of Yann Candele's Grand Prix showjumper Pitareusa and great-granddam Itareusa jumped on the highest level under the name Illusion with Tani Zeidler. All in all five yearlings with a great future ahead of them. Click here for the Bolesworth Elite Yearling Auction collection.