Bustique's progeny keeps on winning
24 January 2021
It's a fact that Bustique is making progress as a breeding stallion and this was confirmed once again in the recent period. Bonita van het Keizershof Z and Berdien Z proved their value by winning Grand Prix classes, and Stal Hendrix rider Sophie Hinners showed last weekend to be very successful with a descendant of Bustique too.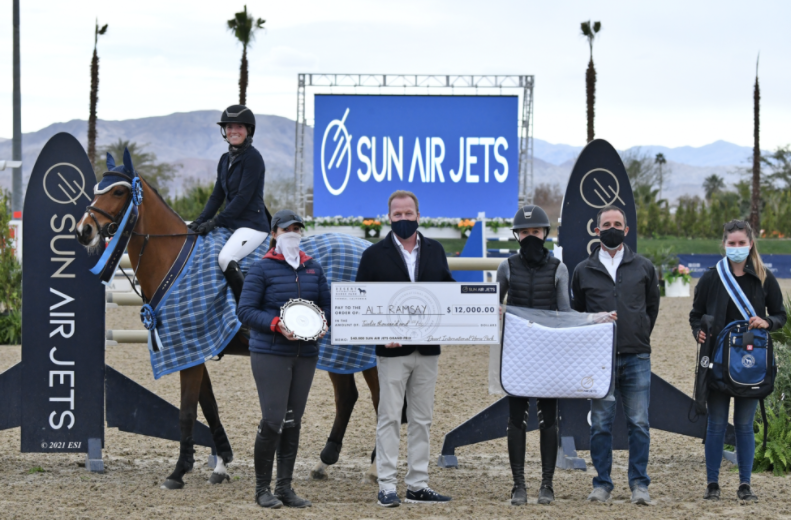 In the $40,000 Grand Prix during the first week of the Desert Circuit in Thermal, California, Ali Ramsay and Bonita van het Keizershof (Bustique x For Pleasure) turned out to be too good for the competition. "I have had her since she was six and this is our first Grand Prix win," revealed Ramsay about the mare that was bred by Leon Otten. "Bonita jumped her first Grand Prix here last year and that was the biggest thing she had ever done. Now we have just been building on that so this was really exciting and I am really happy with her." Last month it was another Bustique offspring who secured a Grand Prix victory in Wellington. Under Molly Ashe, Berdien Z (ds.Querlybet Hero) jumped to the best result in this $25,000 national Grand Prix.
In Lier, Sophie Hinners claimed success for Stal Hendrix with the Bustique offspring Hendrick's HX (ds.Concorde). On both Thursdays and Fridays, they achieved the winning result in the 1.40m speed classes.