Approved stallions perform well at KWPN Stallion Show
7 February 2021
As a replacement for the regular stallion competition, the KWPN organized an aptitude test this year. With by far the highest marks, the Aganix du Seigneur son Lambada Shake AG achieved the best result among the five-year-olds, while reigning Blom Cup champion Kardinaal HX again jumped two good clear rounds in the six-years-old class.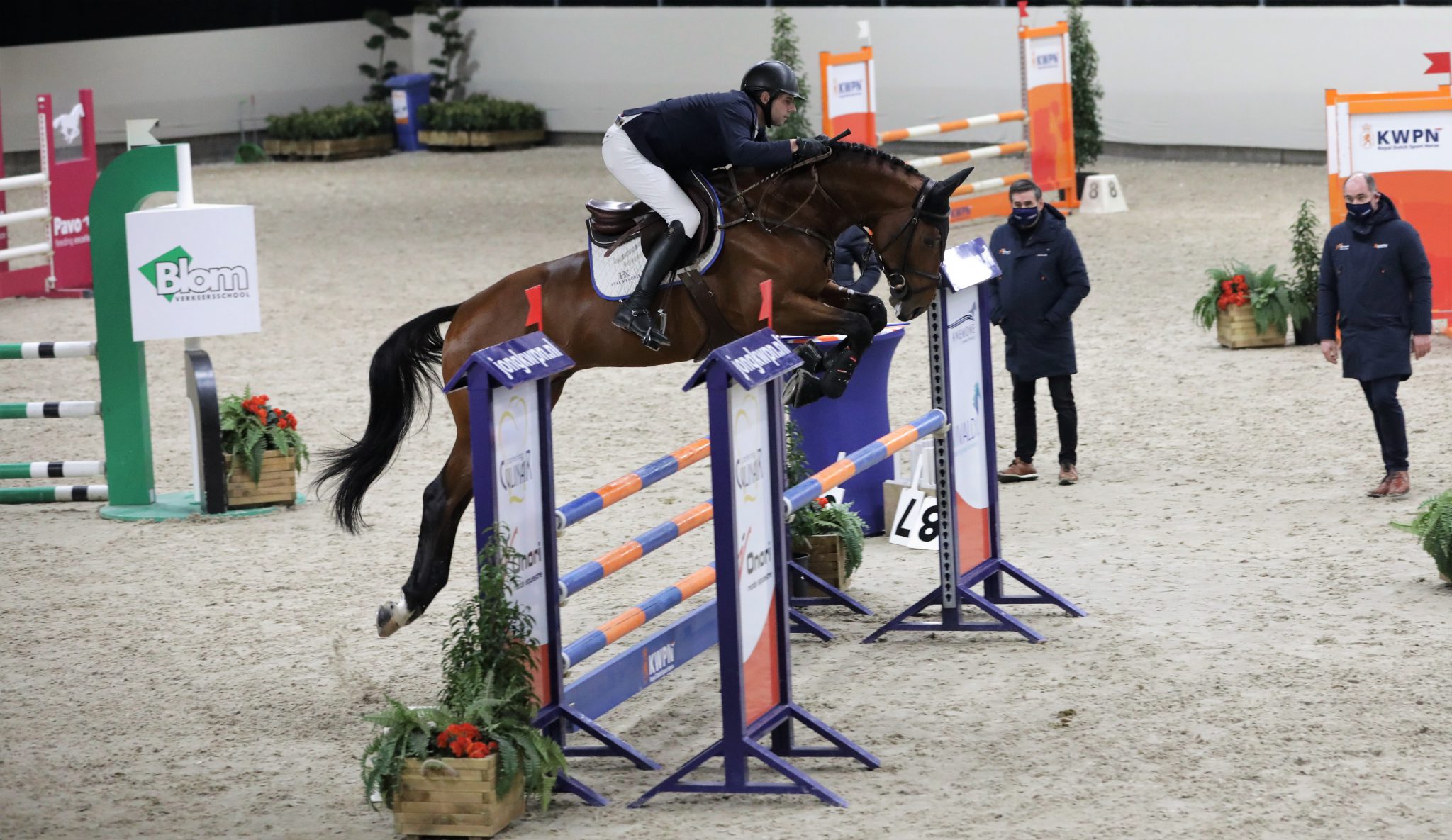 Pieter Keunen traveled to Ermelo with three KWPN approved stallions from Stal Hendrix. With Ludovicus (s.Edinburgh) he received an 8.5 in the second round for jumping from the judges Hester Klompmaker and Henk van den Broek, while Lambada Shake AG (s.Aganix du Seigneur) fully fulfilled his favorite role as performance champion with a 9,5 for jumping and 9 for rideability. "I think we are really dealing with a phenomenon in the making! Lambada Shake AG jumps the way you want to see it: with a lot of reflexes, a lot of power and a lot of scope", said Hester Klompmaker with great enthusiasm. The Edinburgh son Ludovicus also received good comments. "This stallion canters with a poweful hind leg and that is reflected in the jump. He jumps with good technique of the front leg too and showed a lot of scope."
Clear rounds
In the six-year-olds Pieter competed successfully with Kardinaal HX (s.Don Diablo HX), resulting in two nice clear rounds. "In the second round this stallion was relaxed, and immediately showed his good technique and use of the body. Besides that, the canter and take-off of Kardinaal HX are light-footed, he shows scope and also stands out with his great ease and carefulness", commented the jury. This made it a successful day for Stal Hendrix and Pieter Keunen. "I am very happy with how the three stallions have shown themselves. Lambada Shake is normally ridden by Tim van den Oetelaar but I really enjoyed to ride him here! Ludovicus is also developing positively and Kardinaal HX did what he is good at: jumping clear rounds. All three stallions give me the feeling that they have a lot to offer, so we just continue our work at home and hope for some competitions soon", responded Pieter.
Picture: Paardenkrant/Horses.nl