Menoor and Labelle ES win KWPN Championships
18 August 2023
Last week, the team from Stal Hendrix made a strong appearance at the KWPN Championships in Exloo. Two horses selected for the Dutch Sport Horse Sales emerged as champions in their age groups. Under Oda Charlotte Lyngvaer, Menoor (s.Lector van den Bisschop) secured the championship for the six-year-olds, and Gaj Riossa guided Labelle ES (s.Mosito van het Hellehof) to the victory in the seven-year-old championship.
As a sire, Entertainer made noteworthy contributions. Three of his offspring made it to the final of the seven-year-olds, where the fences were set at a height of 1.45m. Among the five-year-olds, the stallion Newmarket VM (s.Chacoon Blue), ridden by Kars Bonhof, stable rider for co-owner Team Nijhof, made a strong impression with solid rounds.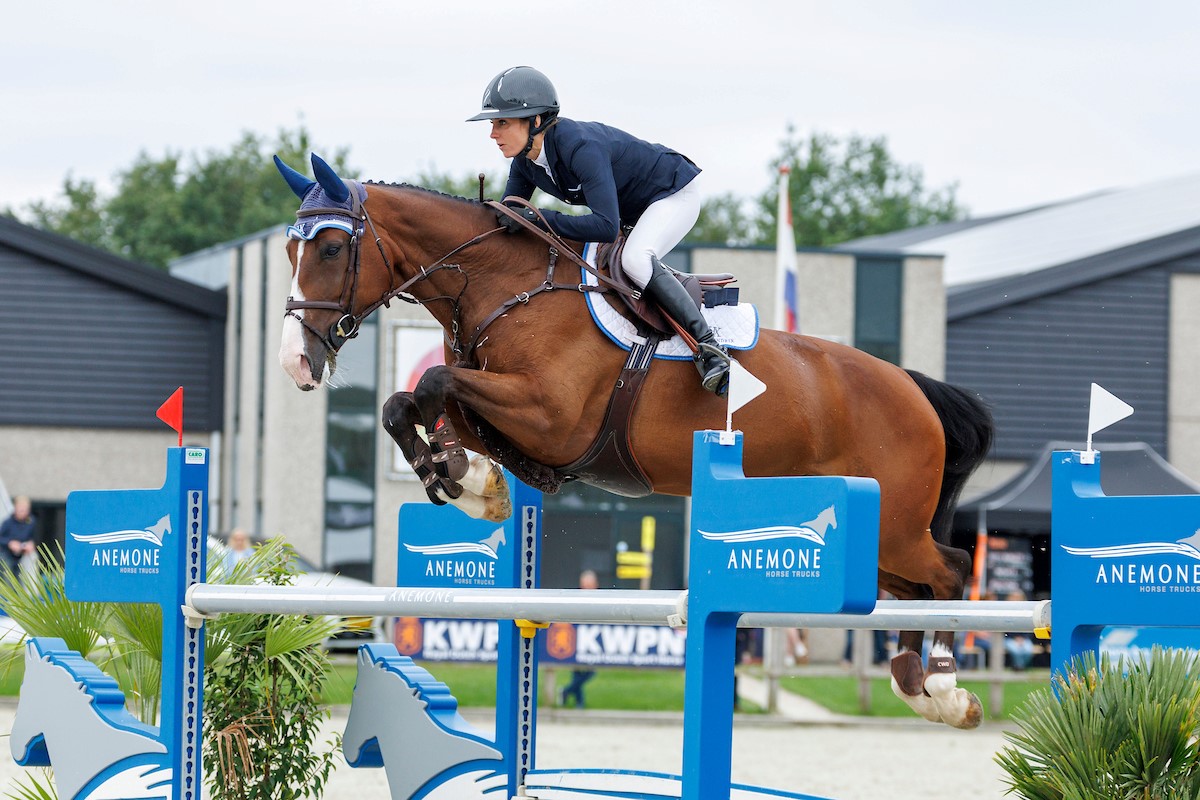 Champion titles
Out of the 40 finalists among the six-year-olds, 17 remained clear in the first round. Oda Charlotte made full use of Menoor's expansive canter and mindset, ultimately achieving the winning result. This talented daughter of Lector van den Bisschop is part of the collection of the Dutch Sport Horse Sales, which will be presented next Monday. Gaj Riossa felt the pressure not to be outdone by Oda and Menoor in the championship for seven-year-olds. He competed fiercely with Labelle ES, a daughter of Mosito van het Hellehof of whom he recently took the reins over from Pieter Keunen. In a highly competitive jump-off at 1.45m level, they claimed the top prize, marking the second KWPN champion in the Dutch Sport Horse Sales collection. In this event, Pieter Keunen and Lancer JDV also performed well, securing a precise clear jump-off and clinching the sixth position. With his other horse, Let's Wait And See HX (s.Entertainer), Gaj Riossa ended up on the ninth place, thus qualifying for the World Young Horse Showjumping Championships through this competition. In this final, the stallions Lambrusco (s.Entertainer) and Lambada Shake AG (s.Aganix du Seigneur) made their mark at the 1.45m level under Pieter Keunen as well.