HX stallion presentation on the 6th of April
23 March 2022
After two years of absence, Stal Hendrix is finally able to organize a stallion presentation. Several new stallions will be presented on Wednesday the 6th of April from 7 pm and offspring of HX stallions will also make an appearance. In short, an excellent opportunity to find out everything about the top sires and upcoming talents of Stal Hendrix.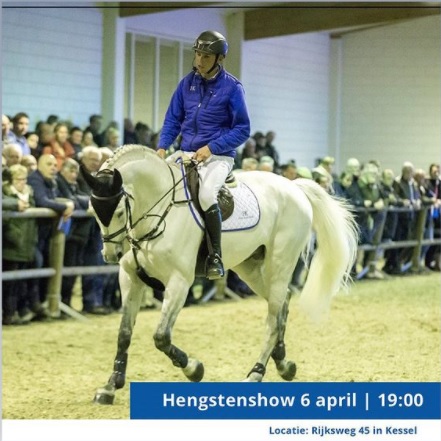 The stallions of Stal Hendrix are performing well in sport and breeding. Last winter, top progenitor Bustique (s.Indoctro) was rewarded by the KWPN for his breeding performances with the keur predicate and Cape Coral RBF Z (s.Cornet Obolensky) made a stunning impression with his sons at the stallion approvals. The internationally successful stallion Entertainer (s.Warrant) is making great progress in breeding, as a considerable number of offspring stands out in the international sport and young horse classes. The Entertainer son Lambrusco, who was recently approved for the KWPN, is one of the future talents of Stal Hendrix. In addition to these stallions, the high-profile French champion stallion Farzack des Abbayes (s.Montender), top talent Lambada Shake AG (s.Aganix du Seigneur) and the very complete Newmarket VM (s.Chacoon Blue) will also be presented during the stallion show.
Save the date: Wednesday the 6th of April, 7 pm., Rijksweg 45 in Kessel.