Dutch Sport Horse Sales auctions two champions
21 August 2023
At the KWPN Championships in Exloo, two top talents from the latest collection of Dutch Sport Horse Sales emerged as champions of their year. In addition to the outstanding Labelle ES (s.Mosito van het Hellehof) and Menoor (s.Lector van den Bisschop), the carefully curated collection includes many more standouts, providing a broad spectrum of exceptional quality.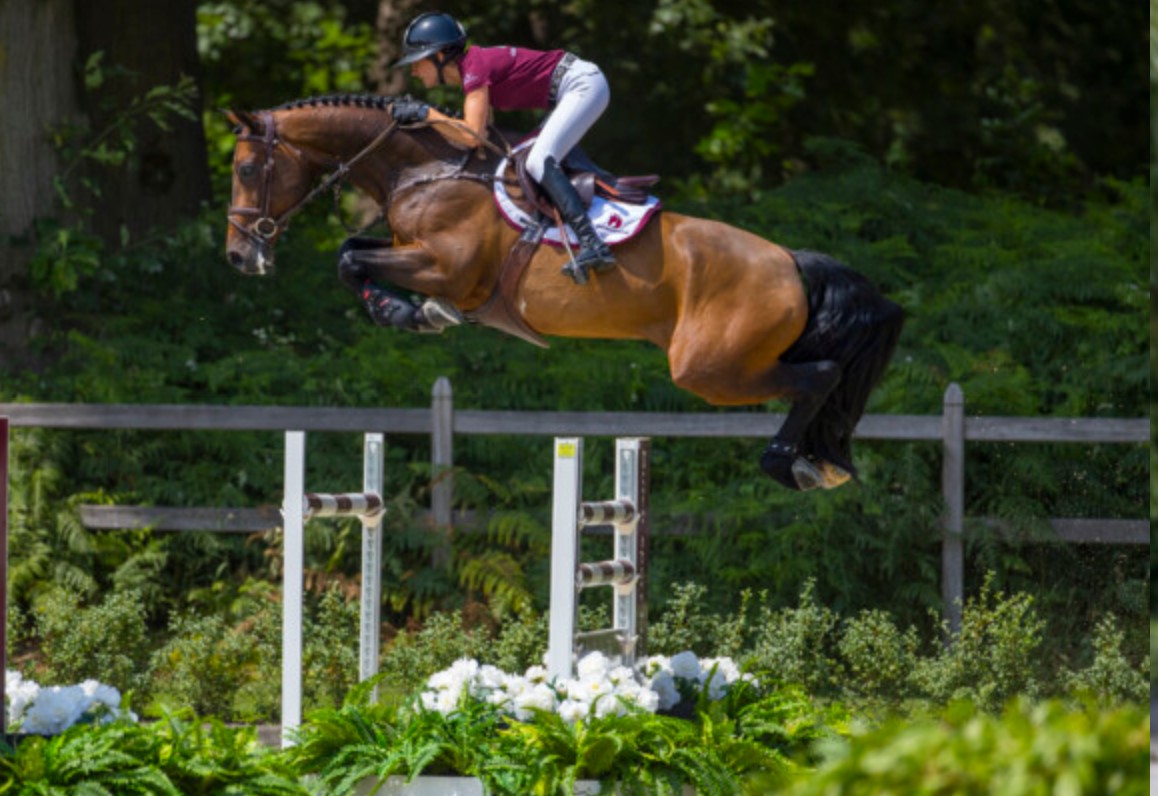 The Hendrix Family and Yves Houtackers have selected 19 horses for the 19th edition of the Dutch Sport Horse Sales this year. On Tuesday the 26th of September, these five five-year-olds, ten six-year-olds, and four seven-year-olds, will be auctioned at the Peelbergen Equestrian Centre in Kronenberg.
Setting the bar higher
Paul Hendrix is looking forward to this year's edition. "Every year, it's quite a challenge to select a group of horses that can match or even surpass the rising standards of previous years. With justified pride, I can say that we've certainly succeeded in doing so this year." At the KWPN Championships in Exloo, several of the Dutch-registered horses from this collection stood out. Menoor, a daughter of Lector van den Bisschop, performed impressively under Oda Charlotte Lyngvaer, showing her great mindset, technique and athletic scope to secure the victory in the six-year-old championship. Labelle ES, a daughter of Mosito van het Hellehof, demonstrated her potential under Gaj Riossa at 1.45m level, claiming the seven-year-old championship with power and ease. With two solid clear rounds in the 1.45m final, the El Salvador son Lancer JDV, also displayed exceptional skills. Some of the horses have already achieved remarkable results in international young horse competitions, as evidenced by Mr.Cornike (s.Cornet Obolensky), being a standout at the Sunshine Tour, and the six-year-old Google des Forets (s.Armitages Boy) securing multiple victories in the Youngster Tour.
Grand Prix level
Over the years, the Dutch Sport Horse Sales has established itself as a showcase for future Grand Prix showjumpers. References like Glamour Girl (s.Zirocco Blue VDL), Hello Senator (s.Carambole), Viper Z (s.Vigo d'Arsouilles) and Coronado (s.Cassini I) have developed into top performers at the highest level. "A few years ago, we chose to select horses with international results or those already close to that level. This approach is working out well, and we expect some of the horses from this year's collection to compete in the 2* Grand Prix events next year already," concluded Paul Hendrix. The collection can be viewed via this link.